Join our fast growing
team

Be a part of something
extraordinary
Life is about finding something that makes you happy and doing it with people who are seeking the same goals as you. LimeLife is growing quickly, but what we are most proud of is the positive and supportive environment that exists among our current Beauty Guides and the ones who join us.
As a Beauty Guide for LimeLife by Alcone, you will earn up to 35% sales commission
and if you choose to lead a team, a percentage of your team's total sales. Our compensation plan gives you the flexibility to use LimeLife by Alcone as an additional income or as your sole income, essentially it is your own business and you decide.

We pride ourselves in offering personalized training, so no matter what your background, we will train you for success & support you every step of the way.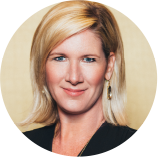 "After selling bonds on Wall Street, I started a family and moved out to the suburbs. Following that, I was a stay-home mom to three kids. I heard about the opportunity to sell professional makeup directly to women and men and was intrigued but also concerned that perhaps I didn't have the skills to apply makeup to others. I started out with a party for my friends showing them some simple makeup looks and tips, and from there my business grew. My goal over the next few years is to achieve an annual six figure income, all while being very involved with my kids."
MARY KAY KEMPER
| BEAUTY GUIDE AND PIONEER ARTIST, LIMELIFE BY ALCONE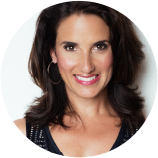 "Alcone never intended to start a direct-selling company, but for decades makeup artists have been sending their clients to us to buy the products they have in their kit and we wanted to find a systematic way to compensate these referrals. As we looked at various scenarios, all seemed to take us down a direct-selling path. The more we explored these models it became clear that this was a major component to our overall company goal - to build a sense of community among makeup enthusiasts and those who want to own the best professional makeup."
MICHELE GAY
| CEO AND FOUNDER, LIMELIFE BY ALCONE
If you are ready to be part of this incredible journey, all you need to do is purchase your Starter Kit and complete our online application.
Step 1:

PICK YOUR BASIC STARTER KIT
We offer three different Starter Kits based on skin complexion: light, medium, or dark. In addition to a sampling of our skin care and makeup products, the Starter Kit also includes supportive resources on getting started and access to an 8-day online training.
Step 2:

COMPLETE YOUR ONLINE APPLICATION
During this application you will establish your replicated website, www.limelifebyalcone.com/(choose your extension). This is your own site that will help capture your orders and allow new team members to sign up under your leadership. You will also receive access to a sales dashboard that will allow you to see orders, team members, and other information in one place. These required sites cost $9.95/month. When you join, you will get your first month free and then will be charged automatically. You will also be required to contribute $75 annually, starting on your first year anniversary, to continue as an active Beauty Guide within our company.
Agree to operate within our supportive, collaborative culture. We share a common goal - to help others and ourselves be amazing every day.
About Us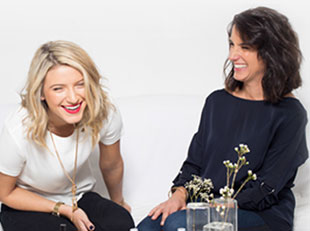 Incredible makeup and skin care for everyone…
At LimeLife, we empower people to achieve their goals and dreams and to inspire others to do the same. Our family-owned company was founded in 1952 to provide professional makeup to the stage and film industry. Now we are expanding our reach to help women and men everywhere look their best every day with our all natural skincare line and personalized makeup palettes.
Be Amazing Every Day with LimeLife! Xoxo
Michele Gay & Madison Mallardi
Co-Founders | Aunt & Niece